World Class Patent Drawing Services with Easy Ordering and

Quick Delivery
World Class

Patent Drawing Services
We master the Art of Timely Delivery with Most Efficient and Precise Drawings
About
Professional Team for Most Precise Drawing
We master the Art of Timely Delivery  of Patent  Drawing
Our Patent Drawing Services are  exceptionally intended to help patent specialists and patent lawyers at law firms or corporations. Throughout the long term, by offering Fast, Economical and Precise patent drawing services to patent law offices/professionals and organizations, we have laid out a name for our clients to depend on 100 percent in any circumstance when they need the patent figures. Regardless of how complex the patent (utility or design) drawings you're searching for, our draftsmen are exceptional to deal with every one of those with 100 percent consistence to patent office rules. Our group invests wholeheartedly in remaining refreshed both about utilizing the most recent programming/advancements to take special care of every result design that exists and about rules/rules of all significant patent workplaces all over the world.
Our Patent Drawing Services are principally designed to assist Law Firms or Corporations, Patent Attorneys and Patent Agents.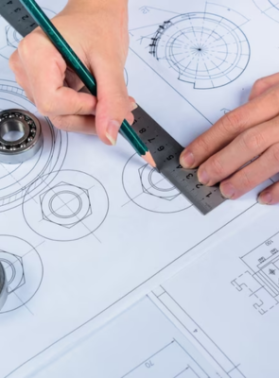 Utility Patent Drawing - $25/-
A Utility Patent Drawing represents overall functionality of the inventio or process - what the invention does and how it does it. Utility patent drawing is an essential part of the patent application, and it contains certain numberings/numerals.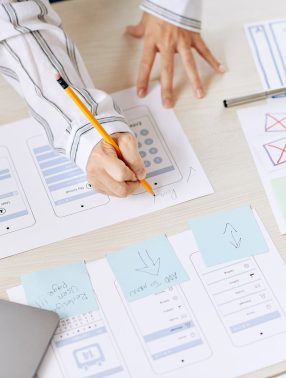 Design Patent Drawing - $35/-
In a Design Patent Applications the drawings themselves are the claims—that is, it is the drawing's job to perceptibly and exactly define the extent of the design.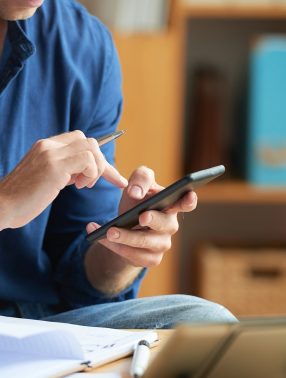 Trademark Drawing - $50/-
A trademark drawing represents what the trademark is. Make sure that the way your trademark appears on your specimen is appropriate based on your drawing type.

01. Request Input and Upload File
Provide your request details and upload input files. We accept any format (sketches, photographs, prototypes, videos, etc.)
02. Experts of Patent Drawing
As the order is confirmed, our draftsmen get to work and prepare patent drawings following the guidelines of USPTO.

03. Get Formal Drawing in 2-3 Business Days
We master the Art of TIming, providing Patent Drawing as per you preference.

04. Iterations - No Problem
Generally, it's not required as you'll get acurate output in first time, though if any modification is needed, we do them on priority basis.
We Create
an Intelligent
Drawing
Blog
Read Our Last News.
Be in 

Trend